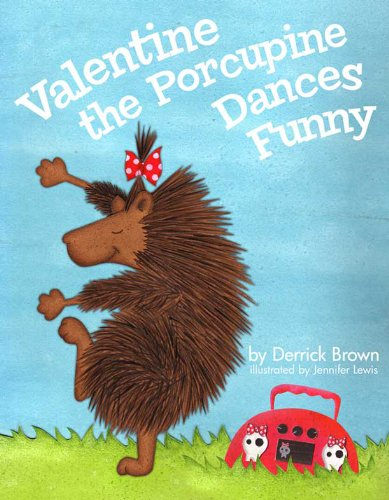 $9.60
Regular price
$12.00
Step into a world of whimsy and friendship with "Valentine the Porcupine" - a delightful and beautifully hand-drawn book that will capture your child's heart! Join this endearing porcupine on a heartwarming journey of self-discovery as she embarks on a quest to find a friend to dance with. With clothes that don't quite fit and a quirky dance style, your child will be enchanted by Valentine's uniqueness and cheer her on as she seeks a companion to boogie with.
This enchanting tale is more than just a story; it's a valuable lesson in the art of making friends. Through Valentine's charming adventures, your child will learn about the power of acceptance, kindness, and the joy of embracing one's individuality. With every turn of the page, they will be immersed in a world of wonder and creativity, brought to life by beautiful hand-drawn illustrations that will spark their imagination.
If you're looking for a fun and meaningful book to share with your kids, "Valentine the Porcupine" is the perfect choice.
Embrace the heartwarming message of this cute tale, and watch as your child's love for reading and appreciation for the importance of friendship blossoms. Treat your little ones to the joy of "Valentine the Porcupine" today and let the magic of this delightful book kick their giggles up a notch.
---
Valentine the Porcupine
$9.60
Regular price
$12.00