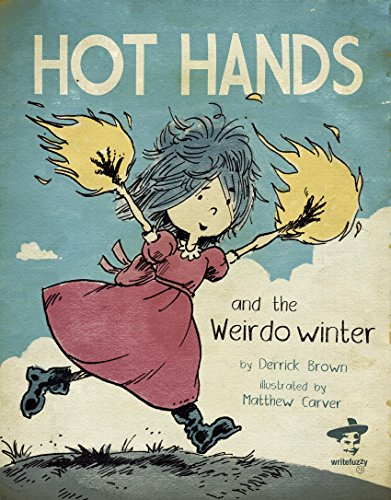 Hot Hands and The Weirdo Winter
$12.00
Regular price
$15.00
Get ready for a heartwarming and thrilling adventure that will ignite your child's imagination! In this exciting book, meet Ralph, the new kid at school, who finds himself in a world of magic and wonder when he encounters the mysterious and extraordinary Margo, also known as "Hot Hands."
Picture this: a strange girl with hands that blaze like fire! As Ralph and Margo team up, they embark on a journey of friendship and bravery, overcoming their fears together. Ralph, eager for a new friend, discovers the true meaning of companionship as he bonds with the unique and lovable Margo.
But Margo's hands are not just magical; they come with a fascinating challenge. Can Margo ever hug anyone without her fiery touch causing harm? Will she ever be able to experience the joy of building a snowman without melting it away? These questions will keep young readers on the edge of their seats, eager to discover the answers.
As the story unfolds, your child will be captivated by the enchanting tale of self-discovery and acceptance. Join Ralph and Hot Hands as they navigate the joys and complexities of childhood, proving that being different is something to embrace rather than shy away from.
Full of surprises, heartwarming moments, and sprinkled with a touch of wonder, this fantastical book will transport your child to a world where friendship and courage know no bounds. With each turn of the page, they will learn valuable lessons about what it truly means to be a true friend and appreciate the uniqueness that makes us all special. It's funny too.
For parents seeking an unforgettable reading experience for their kids, this book is a must-have addition to their literary collection. Don't miss out on this thrilling journey; grab a copy today and let your child's adventure begin!
---
Hot Hands and The Weirdo Winter
$12.00
Regular price
$15.00