In his rapturous collection Hello. It Doesn't Matter, Brown confesses to every crime of the heart
and somehow beats the rap. He does it with keen, unflinching lucidity and breathtaking art.
—Brendan Constantine, author of Birthday Girl with Possum
Derrick's words affect us, move us, lift us, make us laugh like hyenas, and make us look at ourselves in the most unflattering light. Derrick Brown has made poetry fun, cool, and honest to a whole new generation that didn't even know it needed it.
–Eric Lawson
Derrick Brown is one of the greatest contemporary poets. Done. I always keep him on my radar.
—Sage Francis, Hip hop artist
I wish I had written "Patience." I mean written it down on paper. I've thought it to myself several times in different countries, but now Derrick has re-earned my trust after initially losing it by naming his book, Scandalabra, with a pun.
—David Cross of Arrested Development and Goliath
There is a fearless certainty in Brown's work that makes his poetry comforting and at the same time
terrifying, something that should not be possible but is in [Scandalabra]. Something that,
come to think of it, is perhaps only possible in good poetry.
–Amy Saul-Zerby
Derrick C. Brown is a novelist, comedian, poet, and storyteller. He is the winner of the 2013 Texas Book of The Year award for Poetry. He is a former paratrooper for the 82nd Airborne and is the owner and president of Write Bloody Publishing, which Forbes and Filter magazine call "…one of the best independent poetry presses in the country." He is the author of eight books of poetry and four children's books. The New York Times calls his work, "…a rekindling of faith in the weird, hilarious, shocking, beautiful power of words." He lives in Portland, Oregon.
Derrick C. Brown was born February 7, 1973 in San Francisco, CA. His path to writing and publishing was far from typical. At eighteen, Brown joined the 82nd Airborne in Ft. Bragg, North Carolina, where he was trained in combat arms as an Airborne artilleryman and soon became a decorated paratrooper, expert M203 grenadier, expert Humvee driver and expert M60 marksman. He went on to attend Cypress College, Palomar College and Northern Arizona University. Brown held numerous odd jobs before he began writing professionally. These jobs included weatherman, magician, singing gondolier, and writer and director for the children's show Kidmo.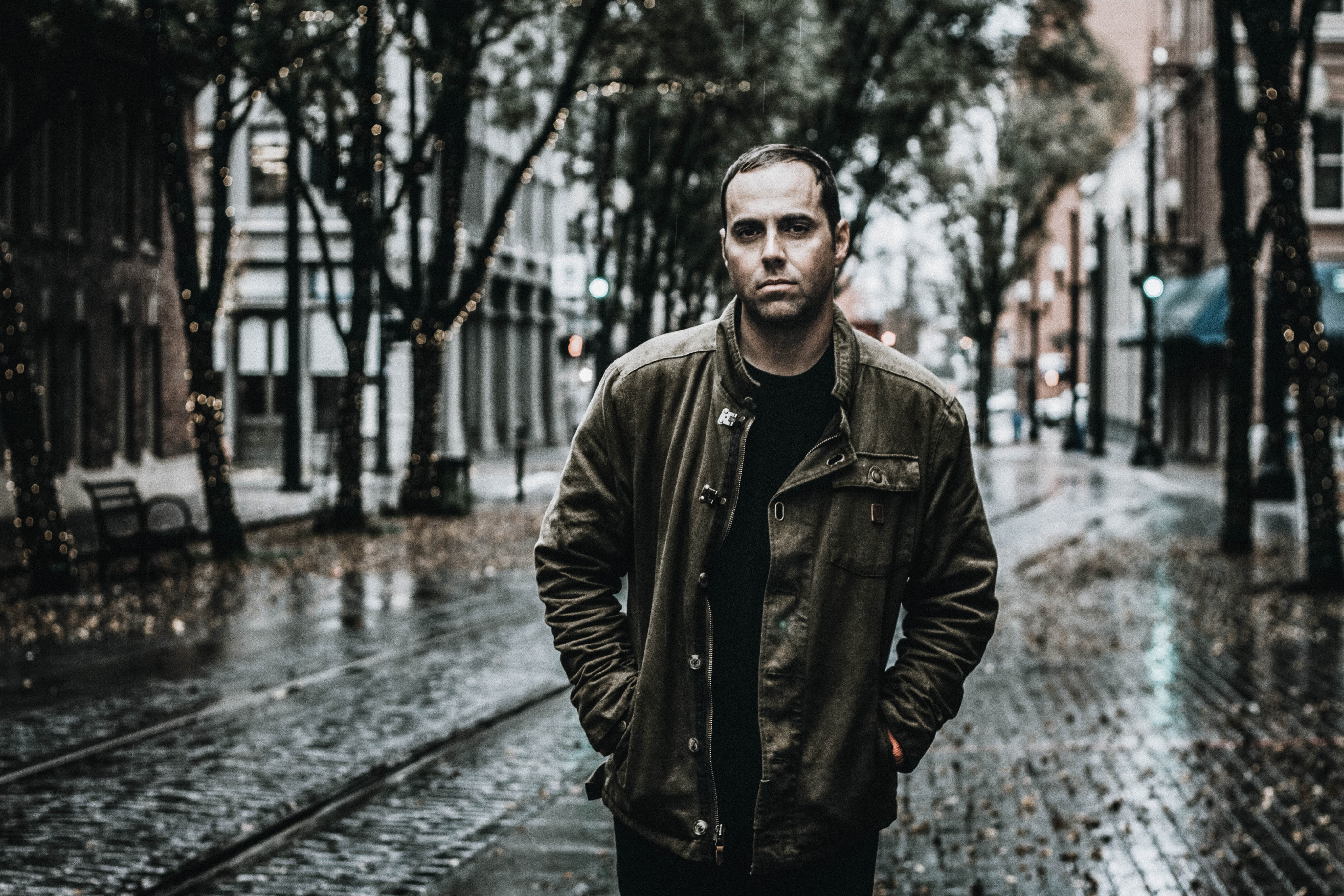 There's something that happens when you read Derrick Brown, a rekindling of faith in the weird, hilarious, shocking, beautiful power of words. When you read Strange Light, when you read any of his work really, or when you have the fantastic fortune to watch him perform it in person, you yourself are a bit more alive.
–Joel Lovell, The New York Times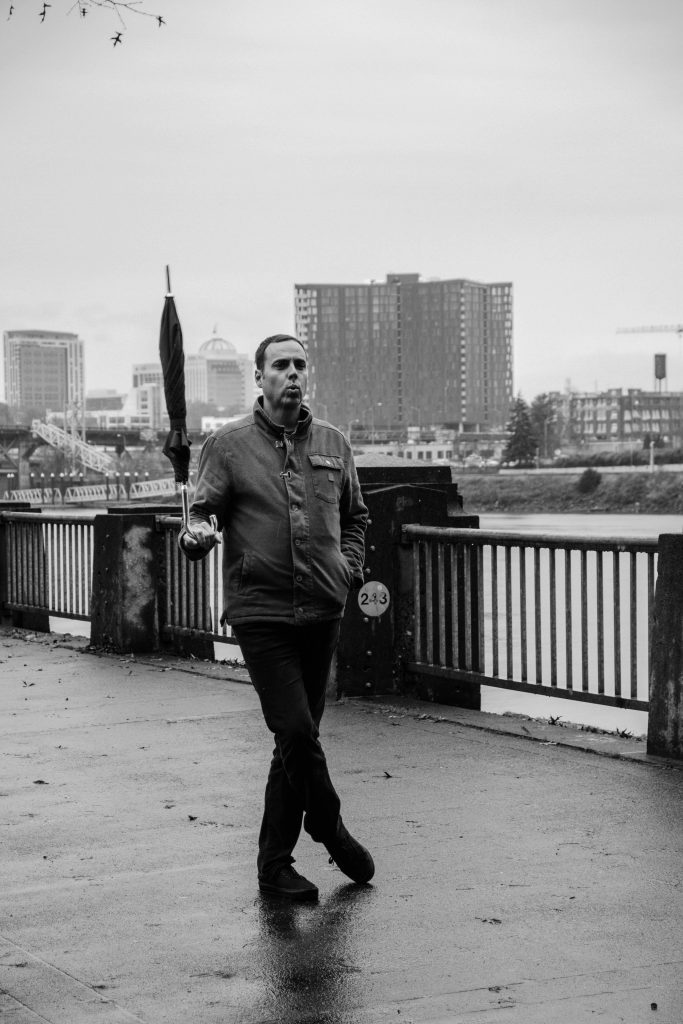 Brown first discovered poetry as a young man enlisted in the United States Army. He often found himself spending hours in foxholes needing to pass the time. He began rewriting psalms from his military-issue Bible in a more relatable language and, after serving in the 82nd Airborne, continued to explore poetry. He became involved with the Long Beach and Orange County Poetry Slam community, competing at his first National Poetry Slam in 1998, where he placed second in the individual championship. He began touring with his poetry shortly thereafter. Early in his career, Brown often toured solo. However, he has since become known for touring and collaborating with other artists. To date, Brown has written three children's books, a musical, and eight books of poetry, including the 2013 Texas Book of the Year, Strange Light.
A wit as sharp as Sedaris, a sensibility as poignant as Sexton,
Brown manages to blur the lines between cult writer and poet
with remarkable ease and grace.
 –Anthem Magazine
In October 2006, Brown teamed up with poet, actress and activist Amber Tamblyn for several poetry performances in California called The Lazers of Sexcellance. Brown also collaborated with painter Blaine Fontana for a live reading and gallery opening of new paintings based on Brown's work. In 2007, Brown toured Europe opening for the band Cold War Kids, chronicled in the documentary film about him, You Belong Everywhere. That same year, Brown performed as a poet on The Tonight Show with Jay Leno. In 2011, Brown was commissioned to write a 40-minute-long poem for the prestigious Noord Nederlands Dans Collective. The work, titled Instrumental, received rave reviews in the Netherlands and Canada.
In 2014, he was commissioned to write poems about soldiers for the Los Angeles Craft and Folk Art Museum. These poems were later performed by the Oscar-nominated actor Jake Gyllenhaal.The following year, Brown was again commissioned—this time by the Getty Museum in Los Angeles—to create a new work for the J.M.W. Turner exhibit.
Derrick's poems, for me, are so generous. Generous in their wit and honesty, mesmerizing fragments of vivid memories. Like sitting next to the most fascinating drunk stranger and hearing his tales. All of them are happily part of my life now.
                                        —H. Jon Benjamin of Bob's Burgers and Archer
In 2016, Brown toured as the opening act for Greg Dulli of The Afghan Whigs. On his most recent tour in 2017, Brown toured the United States and Europe, opening for rock band Rival Sons. He also often tours and performs with comedians, including David Cross, Kristen Schaal, Jon Glaser, H. Jon Benjamin and Eugene Mirman.
In 2017, Brown wrote, directed, and produced his original musical 300 Bones. Later that year, he performed an original piece called "If You Were God..." in Israel, reading alongside the Kibbutz Contemporary Dance Company members, Martin and Shani who choreographed their dance program based on Brown's poetry. 
Brown is known for being an innovator in curating unique and creative poetry adventures like the Double Decker Poetry Bus Party and poetry shows at sea for Poetry Cruise, which he started in Long Beach, CA. He is also the creator of The Lightbulb Mouth Radio Hour, a literary variety show. Party with Honor is his latest literary variety show in Los Angeles, CA.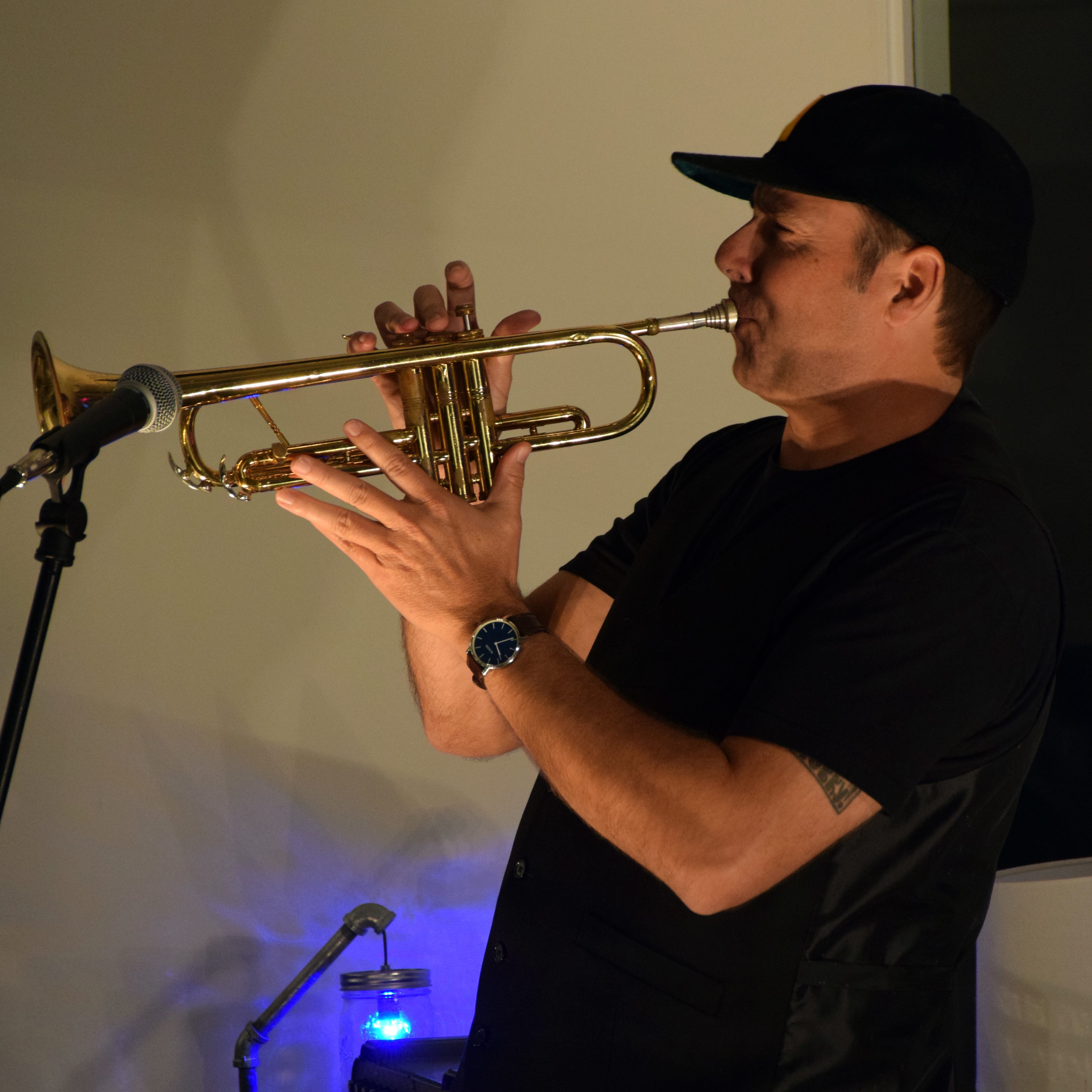 I love Derrick Brown for the surprise of one word waking up next to another. One moment tender, funny or romantic, the next, visceral, ironic and revelatory—here is the full chaos of life.
–Janet Fitch, author of White Oleander and Paint It Black
Perhaps his biggest accomplishment to date is his creation of Write Bloody Publishing in 2004, which Forbes and Filter Magazine call "…one of the best independent poetry pressed in the country." Write Bloody was founded in Nashville, Tennessee, but is now based in Portland, Oregon, where Brown currently resides. The press is known for utilizing a rock & roll, indie record label model, uncommon for a poetry press.
At the center of Write Bloody is the philosophy that to create a lasting career and engage with your audience, you can't simply publish a book and hope for the best. Every author on the press is required to tour and perform their works to build a lasting fan base. This has proved incredibly successful for the press. To date, Write Bloody Publishing has released 134 volumes of poetry, including books by Sarah Kay, Clint Smith, Andrea Gibson, Anis Mojgani, Cristin O'Keefe Aptowicz and Taylor Mali.